WEB DESIGN - GRAPHIC DESIGN TO PRINT - PHOTOGRAPHY TO VIDEO - MECHANICAL DESIGN

My graphic arts experience ties all of my passions to complete a full promotional package. My passion is designing from mechanical engineering to video art. In the early 1990's, I setup my fellow employees with their first computerized publishing system and taught them how they could do brochures and manuals on computers (intel 486).
Business Cards
Post Cards
Brochures
Manuals
Advertising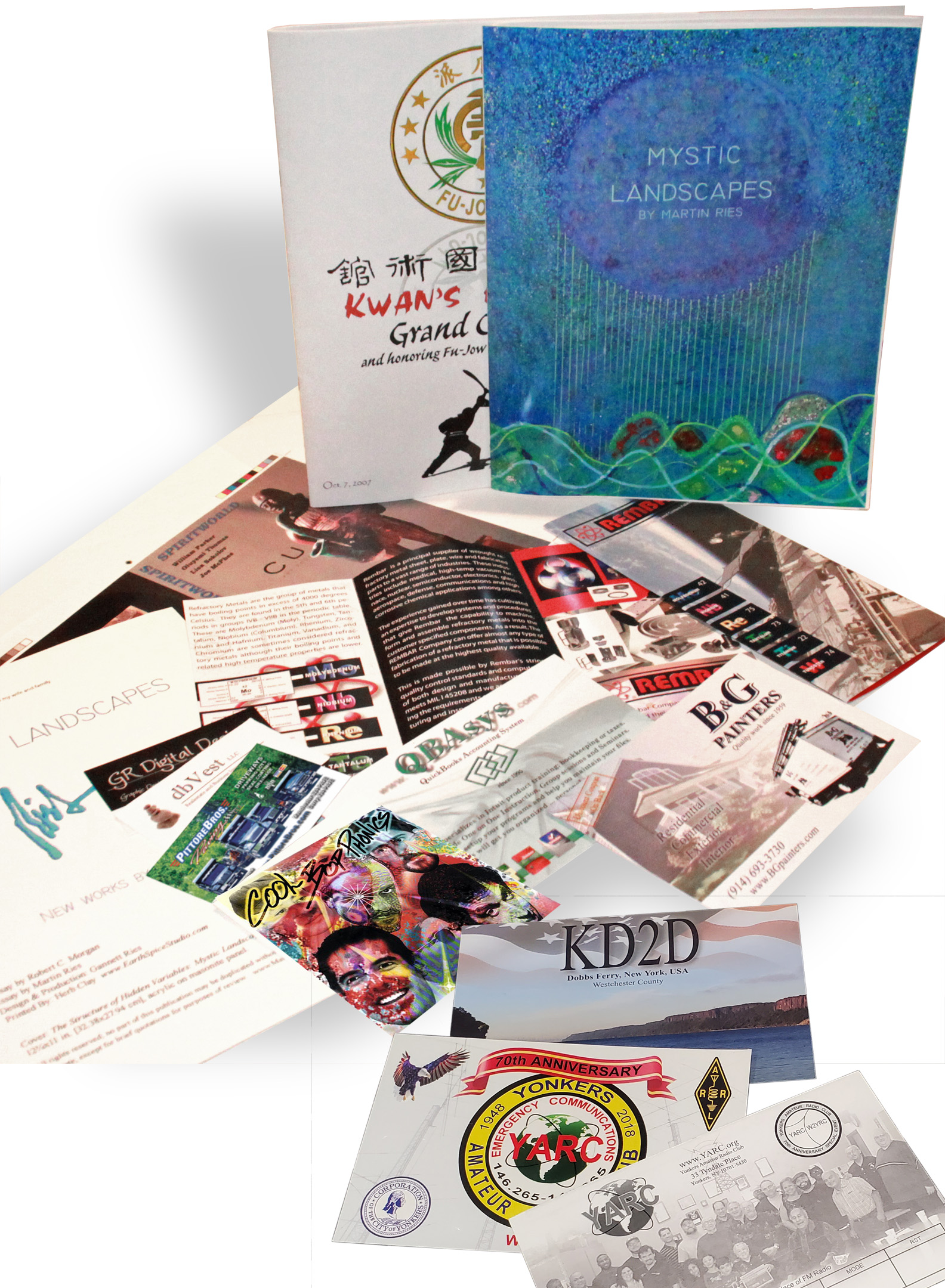 Adobe ®
Photoshop
PageMaker
InDesign
Illustrator
Acrobat Distiller
Equipment :
Epson Stylus Pro 3800 with Ultra Chrome K3 ink
Mutoh XP-500 color pen plotter
Ose 36" Color Scanner
- All drawings, images and content was created by Gannett Ries -
Copyright © All rights reserved. Unauthorized reproduction is a violation of applicable laws.